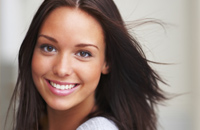 Welcome
Comfort Dental North Lakewood
Welcome to Comfort Dental North Lakewood – an office with personality – where we believe our patients can have fun at their dental office. We provide our patients with top-notch comprehensive care, treating them in comfort and always putting their well-being first. We are dedicated to the needs of the entire family including, children, teenagers, adults, and seniors. Exceptional patient care is our core value.
Gentle, High-Quality, Lasting Care For The Whole Family
Our dentists and team are committed to listening to each individual patient's needs, while establishing an environment of mutual trust and respect. We combine years of experience with the latest in dental technology to bring you the best dentistry has to offer. We serve the North Lakewood, Washington area with general dentistry, implants, mini-implants, wisdom tooth extraction, zirconium crowns, bleaching, and just about any other dental service you may require. Let us introduce ourselves to you and please contact us if you have any
Comfort Dental is proud to be your local dentist Lakewood
We make dental care affordable and convenient as your family's dentist Lakewood
Comfort Dental's core mission is to expand access to quality dental care to everyone.
We are open evenings and Saturdays. M-F

7:30am-7:30pm

and Sat.

7:30am-1:30pm

.
Typically, fees are much less than at the average dental office.
New patient exam & X-rays are only $19. That's a $185 value! Payment due at time of service.
5422 74th St W Ste C
Lakewood, WA 98499
(253) 475-9120
northlakewood@comfortdental.biz